Wheat Grass
---
What are the benefits?
---
Helps strengthen the natural immune system. Helps to prevent and to treat diabetes. Increases blood hemoglobin count helps combat thalassemia & anemia. Helps to combat diseases such as Cancer, Arthritis, Insomnia, Asthma, Menstrual problems. Helps in natural liver cleanse & improving Vision Power.
---
Perfect Nutrition
Natural & Organic
---
Wheat Grass in some times called Green Blood because it contains high levels of chlorophyII.
As the name suggests, wheatgrass comes from the wheat family and is a cultivar of young grass that is harvested early in its development before it reaches full size usually 7-10 days after sprouting.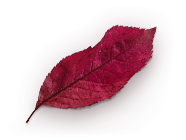 The Powder extracted from the organic wheatgrass cured his mother of deadly cancer. He says the miracle plant also cures many other life-threatening diseases.

Vestibulum commodo volutpat a, convallis ac, laoreet enim. Phasellus fermentum in, dolor. Pellentesque facilisis. Nulla imperdiet sit amet magna.

Lorem ipsum dolor sit amet, consectetur adipisicing eiusmod tempor incididunt ut labore et dolore magna aliqi ora incidunt ut labore et dolore